D & A TV Master Appliance Repair 
In-Home Appliance Repair and
Installation in Greensboro,
North Carolina 
We welcome residents of Greensboro and neighboring cities to take advantage of our top quality results at D & A TV Master. Each of our skilled and well trained professionals ensure to provide each of our clients with the most extraordinary results. Our team of expert repair technicians offer over 30 years of experience in the industry, beating many of our competitors. We proudly offer clients with appliance repairs to exceed their expectations, each time they give us a call.

Are you a homeowner who is in need of wash and dryer repair on your home appliances? It is important to receive routine maintenance and repairs on your home dryer to prevent potential fire damage that can result from clogged debris and lint. In addition to our dryer repairs, we also offer our clients in the Greensboro area with top quality
dishwasher repairs
and other in home appliance needs. If you use your kitchen appliances often, allow our experts to provide you with appliance repairs for many more years of use. Each of our clients will receive a 90-day guarantee on labor and materials used during our appliance repair services. Our reputable team has built a reliable company that is trusted by many residents across Greensboro which is why we offer our guarantee.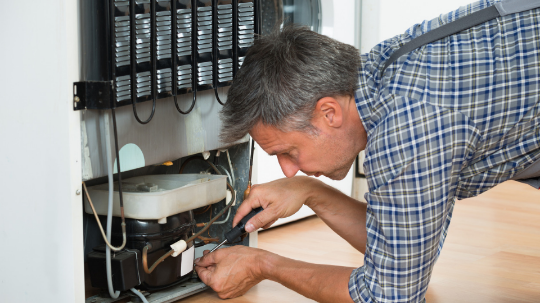 Do you own a refrigerator that is dysfunctional? Each of our repairmen can provide you with efficient results on appliance brands such as LG, GE, Whirlpool, and Kenmore to name a few. Allow one of our trusted and professional appliance repair professionals to supply you with outstanding results. Because we are factory trained, we offer appliance services that are dependable and up to factory specifications.

Speak with us today and learn more about our top quality solutions at D & A TV Master. Our appliance repair company so proud to offer residents of Greensboro with the most outstanding solutions to their appliance repair needs. Call now at (336) 542-2355 to learn more about what we can do for you.

Hours
Mon-Fri: 8am to 5pm 
Sat: 8am to 1pm 
© 2018 All rights reserved.